Authorized to Offer
AARP® Medicare Plans Program
A2Oh! Rewards
The A2Oh! Rewards Program provides a unique opportunity for agents to earn cash rewards and trips! Authorized to Offer AARP Medicare Supplement Insurance Plan applications.

Those who reach over 100 sold AARP Medicare Supplement applications will be eligible for exciting travel rewards.

Form Library
Visit the forms library to find all available documents for agents
View Forms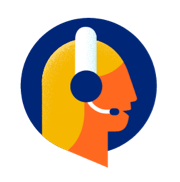 Need Help?
Contact the Producer Help Desk (PHD)
Monday - Friday 7am - 9pm CST
Saturday 8 a.m.-5 p.m. CST
Open Sunday 12/5/2021 8:00 – 5:00 CST
Monday - Friday 9am - 9pm CST
Monday – Friday – 7am – 7pm CST